Unternehmensservice Bremen – a strong partner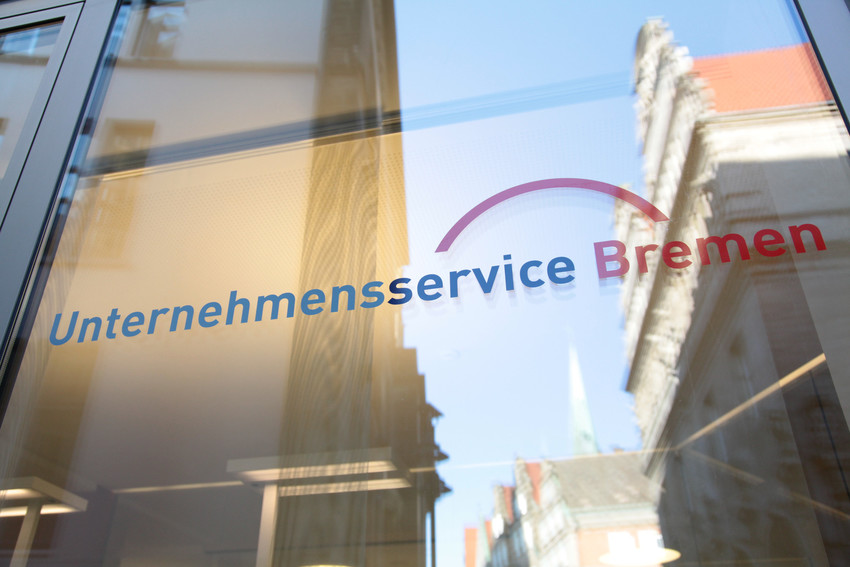 Do you want to go freelance or expand?
Do you want to export or import?
Are you looking for funding possibilities?
Entrepreneurs get advice from one place at Unternehmensservice Bremen. The Chamber of Commerce and the Chamber of Crafts, RKW, Bremer Aufbau Bank (development bank for the City State of Bremen) and Wirtschaftsförderung offer help with all questions about service ranges and funding as well as setting up business in one central location. As well as advice, the handling of the necessary official procedures and formalities can be initiated by the points of single contact on site.
Unternehmensservice Bremen is happy to help you with all issues regarding business management and economic promotion.
We look forward to supporting you in word and deed – with or without an appointment.
We speak German, English, Turkish and Russian.
Unternehmensservice Bremen
Hinter dem Schütting 8
28195 Bremen
Our opening hours:
Monday to Thursday, 8.00 am - 5.00 pm
Friday 8.00 am - 4.00 pm
info@unternehmensservice-bremen.de
Phone +49 (0) 421 163 399-450