All answers under one roof: Unternehmensservice Bremen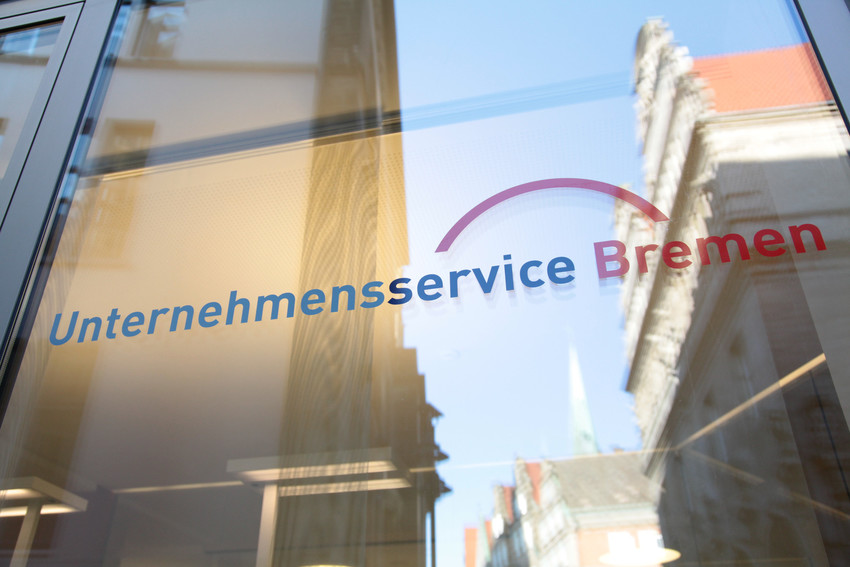 The Unternehmensservice Bremen is a joint project run by WFB Wirtschaftsförderung Bremen GmbH, the Bremen Chamber of Commerce, the BAB - Bremen's business development bank, the Bremen Chamber of Trade and RKW Bremen which represents the German Centre for Productivity and Innovation. You will find that Unternehmensservice Bremen and its associated network has the answers to every aspect of securing skilled personnel. Among other tasks and roles, this includes acting as an intermediary and mentor for education and training opportunities to advising external candidates in trade and commerce, supporting small and medium-sized enterprises in recruiting specialist staff from overseas, helping business start-ups and completing the necessary official processes.
In Bremen. For Bremen. Get in touch to find out more, we would be delighted to meet you!
Do you want to run a business in the German Federal State of Bremen? The Single point of contact can help you through the process of getting the permits and approvals you need.
Skilled workers from other countries, and the companies that want to hire them, face a special set of challenges. The Welcome Service gives advice on residency, work permits and the recognition of foreign qualifications. It acts as the regional point of contact for coordinating the organisations and authorities involved in the recruitment and integration of specialist staff from abroad in the Federal State of Bremen.
Our opening hours
Mon. - Thur. 08:00 to 17:00
Fri. 08:00 to 16:00
Appointments by arrangment
Address/How to get here
Hinter dem Schütting 8
28195 Bremen
Phone: +49 421 163 399 450
info@unternehmensservice-bremen.de
By public transport
Bus stops at Domsheide, Martinistraße or Obernstraße. Further information at www.bsag.de
By car
Visitors to Unternehmensservice Bremen can park for free at the Atlantik Grand Hotel's multi-storey car park in the Bredenstraße. Access via the Martinistraße.
Stadthaus Vegesack (3rd floor)
Gerhard-Rohlfs-Str. 62
28757 Bremen
Phone: +49 421 658 71 96
Appointments by arrangement